Malted barley waste, a sustainable feedstock for cattle
Elders Kangaroo Island stock agent, Stuart Were has teamed up with Charlie Schmidt, head distiller at Kangaroo Island Spirits, to feed his Speckle Park cattle malted barley waste from the distillery and it's a win-win situation – for the environment and the herd.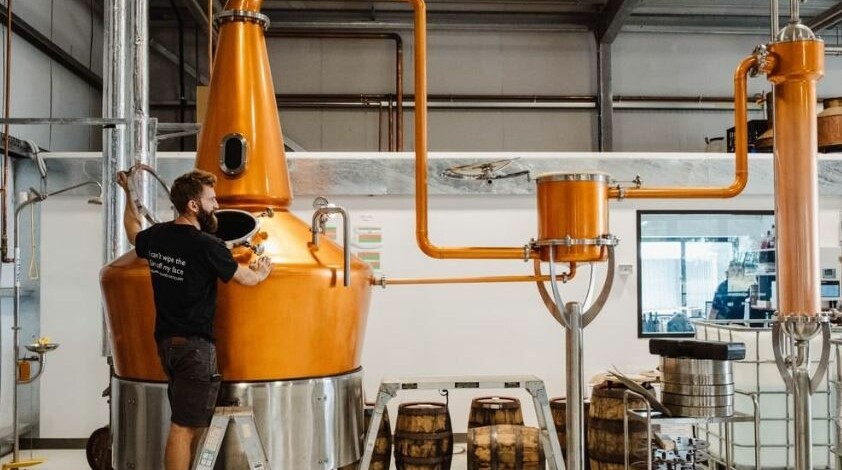 This week our evokeAG contributor, Ken Eastwood interviews two interesting characters from Kangaroo Island, South Australia, who have formed a partnership that's benefiting both their businesses and the environment.

The first is Charlie Schmidt, head distiller at Kangaroo Island Spirits, who has overseen the rapid growth of the distillery – with a focus on making it more sustainable. The second is Elders stock agent Stuart Were, who has a small cattle operation on the island. He has begun feeding his cattle the waste malted barley from the distillery, preventing it from going to landfill.
The cows are loving it, and it's set to offer multiple benefits for the environment, including reducing methane emissions by livestock.
Elders are the Platinum Partner of evokeAG 2023 Down to Earth event – where we will explore how farming, tech, science, and people collectively have the power to bring innovative ideas to life. Interested in attending evokeAG. 2023? Come and see the Elders team in Adelaide, South Australia on 21-22 February 2023 at the Adelaide Convention Centre.
Tickets are now on sale at evokeag.com/events.
---
Enjoyed this podcast? Want to learn more about the Asia Pacific region's innovative agrifood tech ecosystem? Sign up for our newsletter here and receive fresh stories about global leaders, farmers, startups and innovators driving collaborative change.