Southeast Asia: Agritech opportunities for Australian startups
It's hardly apples for apples when it comes to comparing farm sizes and consumer spending between Southeast Asia and Australia – but the opportunities for Aussie startups to explore ASEAN destinations for their agritech are growing.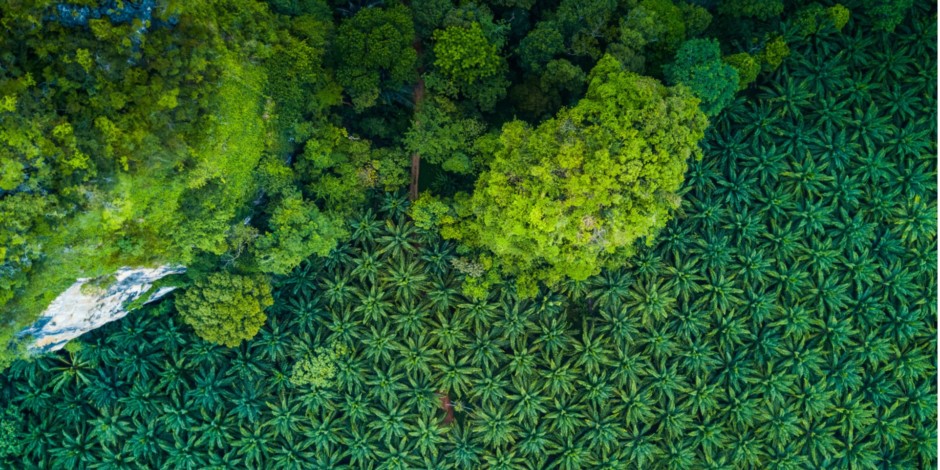 As one of the most productive agricultural baskets in the world, the purchasing power of Southeast Asia is increasing year on year and consumers are driving a shift in demand from food staples to higher value, clean and green foods.
With 10 states in Southeast Asia making up the Association of Southeast Asian Nations – ASEAN – the block represents a combined population of 650-million people, a landmass equivalent to India and 73-million small family farms.
On paper, it sounds like a hotbed of opportunity for Australian agritech innovation, but experts say while there are solid breaks available – it's a case of getting your ducks in a row and investigating the potential in the region for your startup or scaleup venture with an open mind.
"You need to start with a specific ASEAN strategy because here it's not about your product so much as it's about the predictability of your outcome," said Singapore-based Founder and CEO of ID Capital, Isabelle Decitre.
"Many innovations fall flat very quickly, simply because they are too expensive, and their commercial proof of concept needs to show how it works in Vietnam or Singapore – not Australia or the United States.
RELATED: How Australian agritech startup FluroSat cracked the US market
"However, there is a vast array of networks, accelerators and programs standing at the ready to help agritech startups succeed in Southeast Asia."
"We feel positive about Australian startups because they are grounded in science, are trustworthy and resilient."
To get the lowdown on starting up and scaling up in ASEAN, an online webinar was held by evokeAG., Future Food Asia and Austrade to help provide key insights for the Australian agrifood tech ecosystem to tap into ASEAN potential.
RELATED: How international trade agencies help businesses go global 
The discussion was moderated by Kate Jarvis, an agribusiness finance specialist with Asian Development Bank, featuring Paul Voutier, Founder of Ambit Robotics; Sid Jain, a strategy and M&A specialist across the food, agri and nutrition sectors; Isabelle Decitre, Founder and CEO of ID Capital, and Amelia Walsh, the Singapore Trade and Investment Commissioner for Austrade.
Making the most of opportunities through market identification
Founder of Ambit Robotics and previously a Director at Grow Asia, Paul Voutier's startup has developed a crop-spraying robot designed specifically for small-scale farms and is finding traction in markets including Indonesia.
RELATED: Human-like robotics to save time and food waste 
"We have very large farms in Australia by global standards, but in ASEAN the typical farm size is about a hectare which gives rise to very different economics, requirements and a lot of inefficiencies," said Paul.
"There are 73-million small family farms in ASEAN and it's incredibly fragmented in the way they sell their produce, the margins that are acquired to maintain retail sites, and the way finance is provided to farmers is really inefficient.
"Those gaps offer a lot of opportunities for Australian digital startups that could solve issues through digitisation.
"One of the things we're seeing in the ASEAN startup market recently is that a lot of the people who are scaling up are selling their solutions to banks and larger ag companies."
It's a tactic Ambit Robotics has employed.
"We're wanting to lease our robots to the spray contractors and that means the customer is a bit bigger and we can approach them with some more confidence," said Paul.
"It is important to understand the different dynamics of the market and you want to be careful how you decide on a market to focus on."
"We saw a vegetable growing region close to a capital city in Indonesia where there was a strong demand from the urban market driving farmers to get good crop protection. We needed to take that time to break down the markets and find the pockets of opportunity."
According to Paul, the opportunity cuts both ways.
"If you're an entrepreneur looking to make something happen in ASEAN, the impact you can have on people's lives and livelihoods is huge – it's exciting."
RELATED: Driving AgriTech Adoption: Insights from Southeast Asia's Farmers Report
Getting a foot in the door
Like every other region, an entry to ASEAN requires entrepreneurs to build relationships and partnerships. What is significant in the ASEAN region, is the dynamic of local businesses owned by families that have deep rooted networks and strong leverage.
Strategy and M&A Specialist, Sid Jain said it's important not to target just corporate players in ASEAN with local understanding, but the individuals with high net worth too – either shareholders or founders.
"These people bring with them a lot of networks and credibility and good intent to look at innovation to provide new solutions across value chain to customers in home markets.
"ASEAN needs relationships and any startup or scaleup needs to be focused and patient to double up networks in Singapore too."
Founder and CEO of Singapore-based venture capital firm ID Capital, Isabelle Decitre, agrees.
RELATED: 'The accidental entrepreneur' and unlocking innovation in the Asia Pacific 
"Once your proof of concept is in place the best way to start your expansion is to work on building strong partnerships with local clients. Future Food Asia is all about the power of corporates and if you can design the right relationship to a corporate it is beneficial for both parties," she said.
Find a Landing Pad
Landing Pads are part of Austrade's service offer for Australian agritech startups looking to scale globally.
Singapore and the Austrade Landing Pad can be a great place to start or centre your ASEAN expansion, as it's home to many leading agrifood multinational corporations that either have decision-making power or direct lines to global decision makers.
Austrade's Amelia Walsh said: "There's a lot of support Australian agrifood tech businesses can tap into."
"From an ASEAN perspective we work very closely with local ecosystems like Enterprise Singapore and Singapore Food Agency, and we'd love to see more agri innovation companies using these opportunities."
For more information on Food Future Asia & ID Capital please contact Abhinav Mehra, Vice President, ID Capital [email protected]. For more information on the Singapore Landing Pad please make contact with Samantha Mark.
---
Enjoyed this story? Want to learn more about the Asia Pacific region's innovative agrifood tech ecosystem? Sign up for our newsletter here and receive fresh stories about global leaders, farmers, startups and innovators driving collaborative change.